HOW TO REGISTER TRAVEL AGENCY AND HAJJ UMRAH COMPANY IN PAKISTAN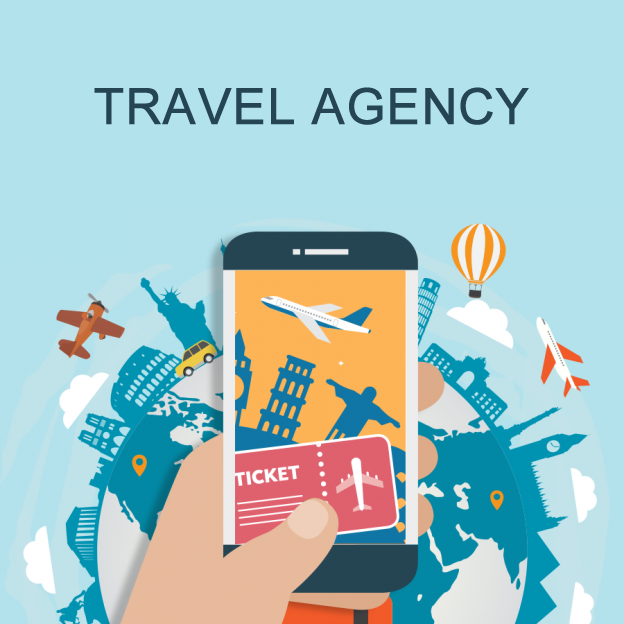 Welcome back to Pakistan's leading business consulting company, Evolution business consultants Pvt. Ltd.
If you intend come towards tourism industry, the following 4 points are very important to understand and analyze where you see your business in future.
First make up your mind if you just want to work on ticketing or you want to enter tourism industry for Umrah work or you want IATA registration or you want a Hajj company.
If you intend to work on ticketing, let me share with you its requirements. Either you can start as sole proprietor with an NTN or you can get it registered as partnership firm and get a travel agency license. But, if in future you aim for IATA membership, the requirement is a Private Limited Company by SECP. So what people usually do is that they start a business at individual or partner level and they can it registered accordingly. In future when they need IATA registration and they need SECP Private Limited Company registration, usually the name is not available and it is likely that someone is using that name. So this conflict can later be a hurdle in IATA. So, it is essential to initially make up your mind as to what is your aim and where do you see your firm in future. Only then get it registered as sole proprietor, partnership firm or private limited company. 
Secondly, when we talk about tourism you need to first think is it just local tourism, international tourism or Umrah etc. To get a travel agency license for just ticketing, the startup capital required to show SECP is Rs.  200,000/- This is what you will tell Security Agency Commission of Pakistan and you will need a bank guarantee for tourism department when you go for its license. When you enter tourism, the capital changes to Rs. 400,000/- and your bank guarantee is required accordingly. If you intend to get IATA membership in future, its basic requirement is registration in SECP. Sometimes, some travel agencies are registered as individual or as partnership act 1932 and when they apply for IATA membership; they need to get registration from SECP.
When you make a Hajj company or apply for IATA registration, your capital should be Rs. 7.5 million. Sometimes when you get your company registered, you declare your capital as either Rs 400,000 or 200,000 and then you wish for IATA membership or plan for Hajj and Umrah, then amendments are required in the provided documents to enhance the capital and addition of Hajj clauses. So, it is better to plan the future at least 2-3 years as to where do you see your business and then get your registration accordingly so that you do not need to face these sorts of hurdles later which may affect company's growth. 
For example, you have decided to register your company as Private Limited Company in SECP, firstly, look at the capital of your company. For travel agency, it is Rupees 2 Lacs, for tourism, it is Rupees 4 Lacs and for IATA or Hajj quota, it is is Rupees 7.5 million. Ministry of Religious Affairs gives approval for Hajj quota. We have a separate video on how to register a private limited company in Pakistan which can further guide you in this matter. Once your company is registered by SECP, you will need NTN of partners and NTN of company and then bank account in the name of company. Once all the legal documentations are completed, you can apply in Ministry of Tourism for tourism license.  
Requirements
of tourism license.
Copy of CNIC of all the partners.

A list of all staff members with their qualifications.

Experience letter of yours or your staff members in travel business.

 Copy of car or any property registration.

A bank security letter from the bank needs to be submitted which depicts amount for example 200,000 if you opt for ticketing only.

Signed map of your office. (an office with 3-4 tables, office for executive managers etc)

Attested copies of rent agreement

Copy of company NTN certificate

Attested copies of Incorporation Certificate, Memorandum and Articles of association.

Form A duly certified by SECP
All the documents need to attest by notary public. In case of partnership firm, attested copied of registration certificate and partnership deed needs to be attached. 
Additionally, a fee of Rupees 20,000 needs to be submitted in National Bank. 
The notary public should attest 2 sets of all these documents which will be submitted in tourism office and normally in 1 month, you get tourism license. 
After 18
th
amendment, now there are separate licenses issued in different provinces. For example, if your office is in Lahore, you will need registration from Lahore, if it's from any other city, you will need that city's registration. The registration process is the same but licenses would be different. 
We hope that this information was helpful, still if you have any queries, you can call us, email us or WhatsApp us, your professional are there to help you.