HOW TO START IMPORT/EXPORT BUSINESS IN PAKISTAN?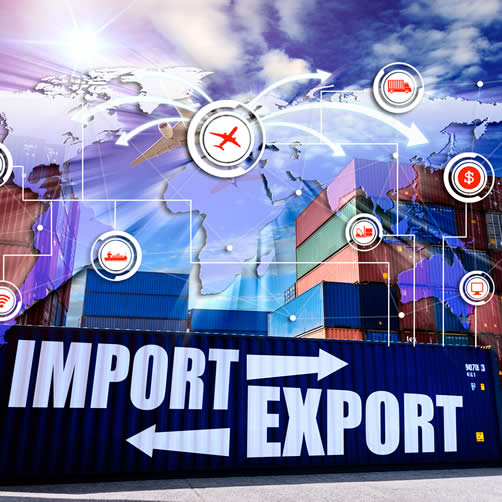 Welcome back to Evolution Business Consultants Private Limited.
Here is a practical course on import/export, so from today we are starting that via this video. As we have already made videos on legal matters like registrations of import/export business, today we will talk about what needs to be done after registration to have a successful business. Please subscribe to our channel if you haven't already by clicking the bell icon. 
For all those who haven't seen the videos on registration of import/export business, we have provided links in the description so that you can have a good base. Pakistan is amongst the best exporters of various goods all over the world. To enhance economy of any country, exports play a key role. Governments always focus on how to increase exports of any country. As we know, governments cannot solely bring about this maximization. Private sectors need to step forward and play their roles. We, team of Evolution PK through our channel will do our part and it is our hope that we are able to spread the knowledge to all the followers so that can start their own business.
Friends! Pakistan not only is a significant exporter of valuable goods but is also a successful importer of major goods from around the world. To accomplish import and export business successfully we need to follow certain legal and custom processes that are managed by various recognized organizations. 
To work on import/ export business, what should be the legal status? Where your business should be registered? To answer such questions, we already have videos but for friends who haven't watched them as yet, we will share the answers here. If you are just a sole proprietor, you will need a NTN. Or you can form a SMC Private Company. Once that is done, you can get NTNs made in FBR followed by a bank account. Next, you need registration in chamber of commerce, in sales tax, and lastly, registration in Weboc. If you haven't watched those videos, you can send us a message on our WhatsApp number and get all the relevant links. Usual FAQs (frequently asked questions) are answered in these videos which will cater all your needs. We have decided to formulate a text which will contain all the relevant links related to import and export business so that anyone who is interested in it can refer to it sequentially.  
This was all about registration. Now, we will look at what happens once the company is registered in all relevant departments. The first step after registrations is contract with the company with which you intend to do business with. The contract contains all the terms and conditions of the business deal and is duly signed by both the parties. Sometimes, as Pakistan exports to quite a few countries, there is a language barrier. The medium in such situations is English. It is further translated in various languages as per need. The second step is good preparation and loading. For example, if you have received an order, how will you prepare and pack it. Next is the bank involvement. Whenever, you do import or export, the bank plays a key role which includes its e-form and opening of LC. We will talk about LC and its types later. Finally, the documentation associated is very important. This includes bill of landing, invoice and other documents. There is a complete list of documents that we will discuss later. All these four steps play a very significant role and we will make separate videos on all of these to further guide you and give you further in depth of each of these sections.
For import, the company that is exporting goods to you for example a Chinese company, will have to follow the above 4 steps and once the documents are ready they need to post them to you so that you can give them to custom clearing agent and based on those he can get your consignment cleared. Once your consignment is cleared by custom clearing agent, the container can be accessed for unloading. Once unloading is done, the container is returned. The imported products should then be cross checked with the ordered products. Once that is done, the process of contract closing is initiated with a clearance given to bank; this permits the bank to make remaining payments to the vendor once you have been satisfied with the imported goods. So this is a detailed procedure which once done practically will be more enjoyable. 
If you have any further questions or queries, feel free to contact us on WhatsApp, email or messages. Also, please subscribe to our videos so that you can be the first ones to enjoy our latest and upcoming videos.
Also, we have started a 4 days practical import export course in Rawalpindi and Islamabad. For all those who live here or can easily commute are welcome to join us in the learning process. Sessions are conducted once a month. In future, we will expand in other cities as well. We also intend to have live sessions via conference calls so that members of different cities can also join
How to Register a Private Limited Company 
How to Register  Trademark in Pakistan
Sole Proprietor Business / NTN Registration